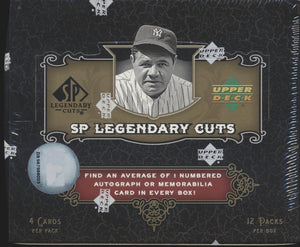 This listing is for a group box break of an unopened box of 2007 SP Legendary Cuts baseball cards. 
Each spot gets you all the cards in one pack from this box. All packs will be opened during a live webcast. 12 packs total in the box, 4 cards per pack.
BONUS! Two participants (determined by randomizer) will receive a spot in the Pre-WWII mixer break ($150 value each).