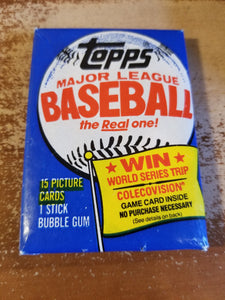 Only 14 spots available in this unopened pack. The gum is broken and dislodged, likely damaging the top card. We'll randomize it off to a participant, as well as the wrapper. 
Each spot you purchase gets you one random card from the pack. 
New to Burl's Sports breaks? Find out how they work here.